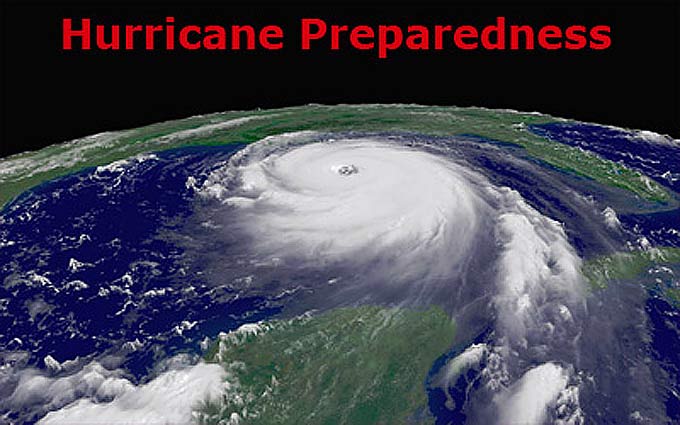 By Ken Jorgustin – Modern Survival Blog
A hurricane preparedness checklist will provide reassurance that you will have thought of all the essentials (provided that they are on the list) and will greatly reduce the likelihood that you will forget something during the stressful time immediately before a potential hurricane disaster.
Note: No list is a perfect or complete list because we all have our own unique circumstances, concerns, and existing resources. Besides, it would take a book to complete one… That said perhaps this list will help get you going in the right direction. It is intended to provoke thought, prepping & preparedness for a hurricane.
HURRICANE PREPAREDNESS: GENERAL SUPPLIES
Pack a "Bug Out Bag" and/or "72 hour kit": This bag of contents should be packed with essential supplies, food & water, clothing, and whatever you feel is important to have during an evacuation. There are lots of articles on our site with more specifics…
Cash: ATMs and credit card machines may not work for a while after the storm.
Battery-operated radio: Make sure you have extra batteries too, so that you can keep up with news reports and alerts. Hand-crank radios work well, too.
Continue reading at Modern Survival Blog: A Hurricane Preparedness List